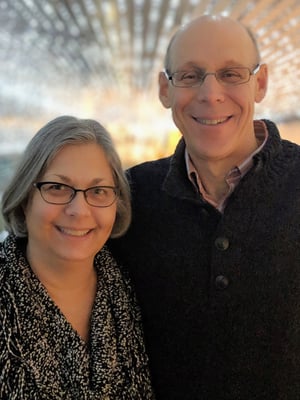 This trip has reached capacity. Collette has other dates available.
Feel free to call me at 610-844-4077 for more information
Susan & David Wolfson, Owners of Go Astro Travel have blocked group space with Collette for a tour of Iceland and the Northern Lights! Collette is a US based company that has been in business for over 100 years.
The tour, Iceland's Magical Northern Lights, is 5 nights and it starts & ends in Reykjavík. It includes all excursions as well as all breakfasts and dinners.
After the first night in Reykjavik we will head to Vík where we will spend 4 days/3 nights exploring the volcanic landscape and learning about Icelandic culture and history. Each night in Vik we will have the opportunity to view the night sky as we search for the Northern Lights. We have chosen this date not only because it coordinates with our AmaWaterways river cruise but it will be at a time of a new moon in Iceland. A new moon means a darker sky. The darker the sky the more visible the Northern Lights. It's impossible to guarantee that we will see the Northern Lights but we have picked this tour & timing to give us the best chance possible.